You've found your dream dress. You've picked the perfect venue. You've painstakingly planned every detail of your upcoming big day down to the napkins. But have you considered how your skin will look in the pictures you'll cherish forever?
The good news is that while wedding planning can be overwhelming, your skincare doesn't have to be. There are a few steps you can take now to achieve the look you want. Here are a few to prepare you to look picture-perfect down the aisle.
1. Create an Acne-Fighting Routine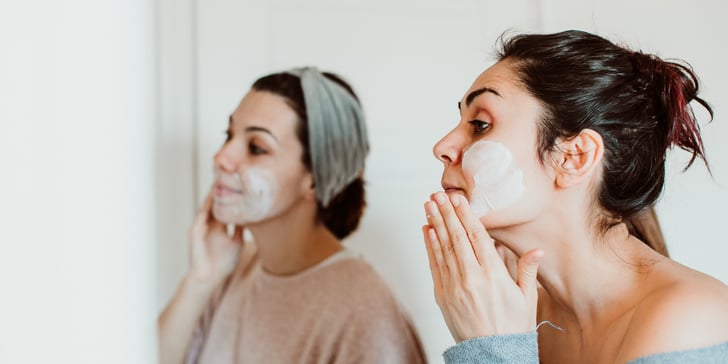 Blemishes happen. Whether you're dealing with whiteheads and the occasional clogged pore or full-on cystic zits, they're a pain (literally). And naturally, you want to do everything possible to avoid breaking out on your wedding day. So, it's crucial to create a great skincare routine early.
Start documenting your skin's patterns as soon as you can. Track when you break out, reactions to products, and anything else that prevents you from having the desired complexion. That way, you can start proactively removing triggers that lead to breakouts. Then, when your big day approaches, you know your routine is structured to give you the beautiful, clear skin you feel confident in.
Of course, simply making notes about your skin's condition won't guarantee it'll be clear forever. Luckily, online acne treatment can fit into any bride-to-be's busy schedule and ensure blemish-fighting products are within reach when needed. From there, it's about sticking to your routine and avoiding stress as much as possible. Then, you'll be well on your way to that bridal glow.
2. Protect Your Skin From the Sun
It's no secret that the sun can damage your skin. But laying out to get a tan or skipping SPF in the morning could impact your wedding day look. From strangely placed tan lines to painful sunburns, you want to avoid skin mishaps before walking down the aisle.
Think about the timing of your wedding and how it corresponds to your favorite outdoor activities. In particular, summer or early fall weddings leave brides vulnerable to an overbaked look, especially if SPF is forgotten. Help prevent that from impacting your big day by religiously applying and reapplying sunscreen when outside.
Long-term sun protection is essential, too. On top of protecting against skin cancer, sunscreen can prevent wrinkles, hyperpigmentation, and many other skin issues. Starting and sticking to a solid sun protection routine will pay off for more than just your wedding day. However, it can also ensure you feel and look your best in the dress of your dreams.
3. Avoid New Treatments
Leading up to your wedding is when the spotlight is squarely on you. Friends and family are attending your bridal shower, bachelorette party, and other celebrations. It's truly a bride's time to shine. And pampering yourself may fall under that umbrella, too. However, indulging in new ways to treat yourself — like new skin treatments — could be a recipe for disaster.
While getting that trending facial or trying a new at-home treatment may sound tempting, resist the urge. You never know how your skin will react. As much fun as it is to book the appointment, it's best to air on the side of caution.
That doesn't mean you can't find workarounds to achieve the look you want, though. Six months or more out from your big day is the perfect time to give alternative options a go. For example, consider something less long-lasting, like a plumping gloss instead of lip filler. Or try a new contour product to sculpt your face like a pro. Whatever you do, keep treatments to a minimum in the weeks leading up to your wedding to avoid unwanted skin reactions.
4. Do a Makeup Trial
Similarly to how some people have sensitivities to skincare products, you may react differently to certain makeup products. Whether it's the formula, the finish, or something else, it's hard to predict without testing a product. That makes a makeup trial so crucial for your best wedding day skin.
Know what look you're going for and gather photos to use as a reference point. Then, have your makeup artist apply the recommended products to achieve the look. Or, test out new products if you're doing your glam. Remember to write each product so the wedding day makeup application runs smoothly. After that, it's time to wait and see.
Pay special attention to how your makeup wears over several hours. On your wedding day, you'll take photos, dance, eat, and talk a lot. And it would be best if you had makeup that can keep up. Your makeup trial is the best way to know you'll look how you want. Plus, if you find something that looks off, there's time to adjust and find a better option.
Ready to Say "I Do"
Whether your wedding is a year or weeks out, the time will fly by. You'll be happy that you planned and created a routine to get your skin looking just how you want. And you'll have stunning photos to remember it by.