Summer's finally here, which for many of us, means one thing – chilling out by the ocean, ideally in some exotic location. It would help if you had a suitcase of carefully curated clothes that make your beach style look effortless to embrace the holiday vibe.
With a little planning, you can get your fashion glow on and look fabulous as you enjoy your hard-earned summer break. Here's what to wear on your next beach vacation.
Embrace the capsule
When it comes to summer vacations, we can all be guilty of overpacking, only to find we wear less than half of the clothes we take. So, the best approach to planning what to wear on your next beach vacation is 'less is more.
You aim to take versatile pieces you can mix and match to create enough gorgeous outfits to take you from the beach to the bar…and everything in-between. You must love everything you take; otherwise, they won't be worn!
Here are the essentials worth looking for in a women's designer sale. These items are all you'll need for the ultimate capsule holiday wardrobe guaranteeing your status as a vacation fashionista.
Swimwear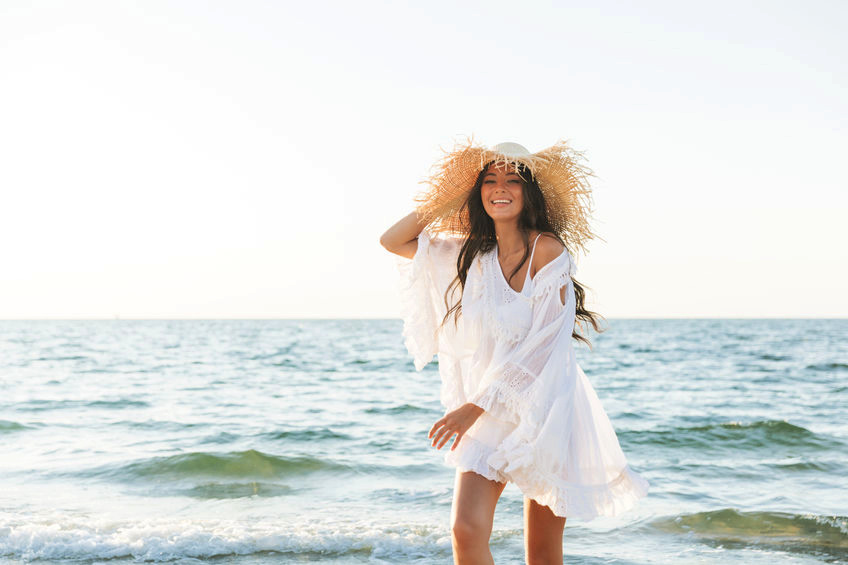 There are no hard and fast rules on swimwear other than choosing what you feel good about. Bikinis will never go out of fashion and range from classic triangle tops to sporty tankini designs. Or, you could showcase your style edge by opting for a retro style such as ruffles, waist-high bottoms, or 50s halter necks.
The one-piece swimsuit is also on trend, with cut-out designs, ruching, wide belts, color brights, and asymmetric styles big for this season. So, if you add one new item to your vacation packing this summer, makeits swimwear.
Cover-ups
The versatility of a cover-up in your vacation capsule wardrobe should not be underestimated. A colorfuwon'tong can take you from the lounge to the poolside bar, while a kimono-style cover-up can also work as a beach dress or evening jacket when the nights get cool. Linen tunics and oversized statement Ts can also double up as the perfect cover-up outfit if you fancy some post-beach retail therapy. And they won't take up too much space in your suitcase.
Wear-anywhere shorts
Beautifully cut shorts in a neutral color never fail when styling up or down your vacation look. Wear with a simple strappy vest and sneakers for some impromptu sightseeing or with your bikini top for a cooling drink in the beachside tavern. Or transform those anywhere shorts into après-beach beverages by adding a silk scarf as a belt, kimono cover-up, and strappy metallic sandals.
The must-have maxi dress
Another must-have for your vacation suitcase is the maxi dress. Not only can you wear your maxi during the day when you need to cover up against the midday sun, but it can also be styled up for dinner or a relaxed night on the town. Look for styles that include adjustable straps, side splits, or a bandeau top for extra versatility and interest.
Or, hot for this season, is the white maxi – cooling during the day; it can be made party-ready by night with a wide leather belt, chunky bracelets, and wedge espadrilles.
Day-to-night two-piece
Summer dressing doesn't get any easier than the two-piece, which can makdoesn'tde into a host of day and night-time looks. The two-piece can be either skirt or wide-leg trousers, with a sleeveless or strapless top to give a glimpse of a sun-kissed midriff.
For a romantic, feminine summer look, opt for floral patterns and a mid-calf A-line or skater skirt, or a cool beach style, navy stripes, and palazzo trousers look the business.
Styled down with sneakers or sliders by day, the two-piece look fabulous and feminine when teamed with killer heels by night. Or mix and match with other components in your holiday capsule wardrobe for an eclectic summer style of your own.
Outfit-making accessories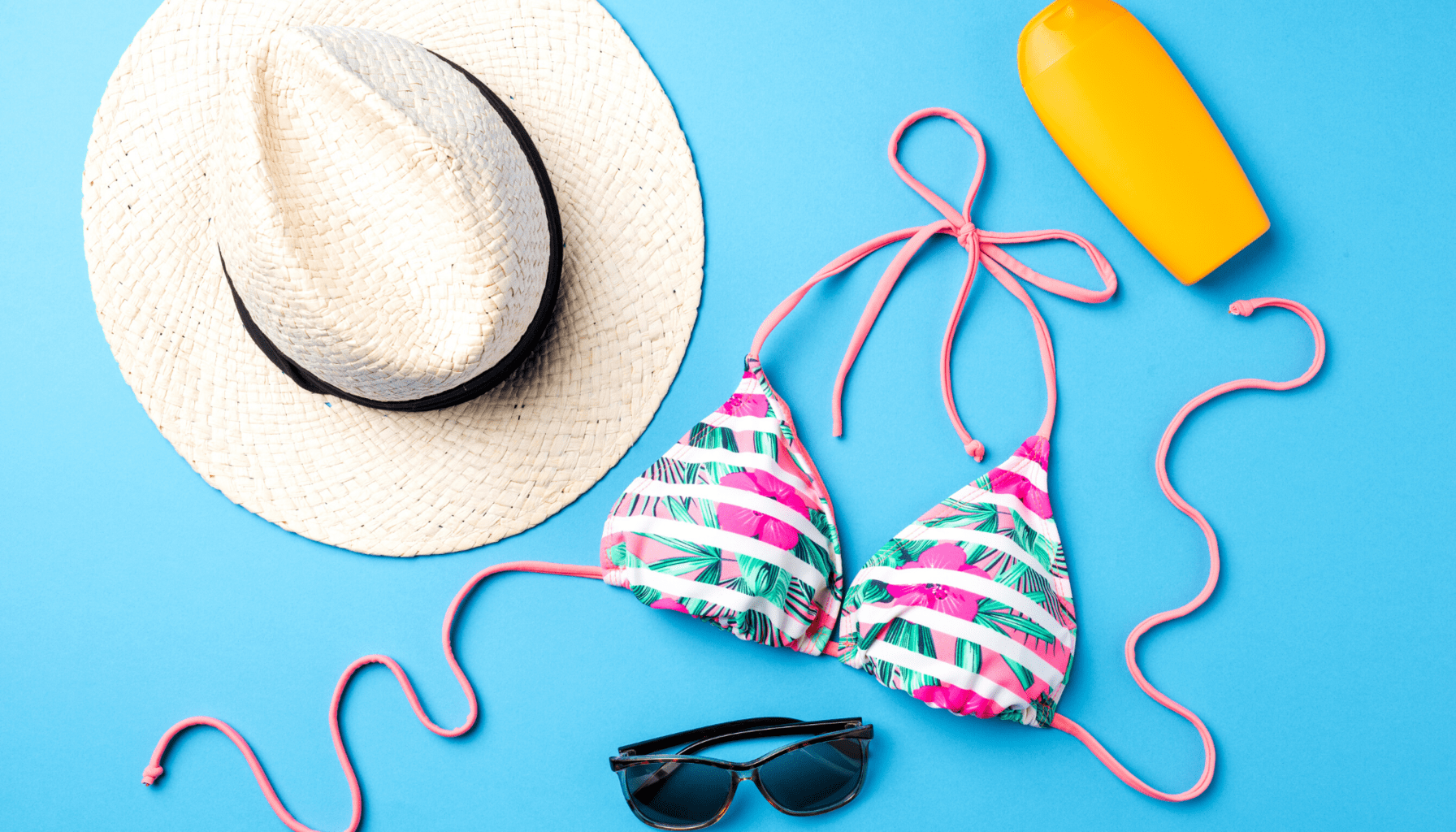 The finishing touch to your vacation packing should be essential accessories that can transform your beach outfits into something extraordinary. Think large statement sunglasses, gold hoop earrings, a day tote, and a small evening bag with more than a dusting of sparkle.
As a final tip, easy-to-pack bandanas, scarves, and even a rollable wide-brimmed hat will take up minimal space when you pack your luggage and can be invaluable when looking beach-ready gorgeous anytime.